Webcams
---
Downtown Telluride Webcam
Courtesy of the Telluride Tourism Board
Directions: Click on the image to zoom, drag pointer across timeline to view timelapse.
Altitude: 8,750 feet
---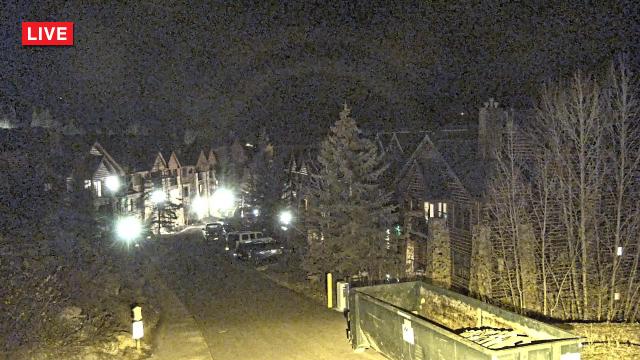 Mountain Lodge Webcam
Courtesy of Mountain Lodge Telluride
Altitude: 9,500 feet
---
Village Cam
Located in the Mountain Village Core, the camera looks southeast toward lower Village Express (Lift 4), Misty Maiden trail and the Hoot Brown Intermediate Terrain Park.
Altitude: 9,540 feet
Updates: Every 10 minutes
Prospect Powcam
The snow shelf provides an unofficial measure of snow since 5pm the day before. Snow is cleared from the shelf at 5pm each day. The camera is located near the bottom of Gold Hill Express (Lift 14) in Prospect Bowl. TAKE A CLOSER LOOK >>
Altitude: 10,937 feet
Updates: Every 10 minutes
Top-A-Ten Webcam
The view from the top of Sunshine Express (Lift 10), looking southeast toward the Top-A-Ten Yurts and Ute Park. Gold Hill is in view in the distance to the left with Mountain Quail and Palmyra Peak to the right.
Altitude: 10,895 feet
Updates: Every 10 minutes
Top of Lift 9 Cam
The view from the Guiseppe's restaurant (Lift 9) looking west toward the iconic 14,023 foot Wilson Peak. In the foreground is Telluride Ski Resort's Bald Mountain hike-to, Prospect Bowl and Polar Queen areas.
Altitude: 11,890 feet
Updates: Every 10 minutes